We miss celebrating with you!
We love seeing your smiling faces at our fundraising events and can't wait until we can see them again. In the meantime, we're doing our best to keep smiling behind our masks as we host safe distributions and events. Check out some recent events below. Plus, get info on hosting your own (virtual) Diaper Drive or Period Party!
September 2020 – Virtual 5k
2020 introduced us to a whole new world of challenges. The need for Sweet Cheeks was higher than ever before and we needed you to help us achieve our goals. We're so glad you joined us for a virtual version of our annual 5k!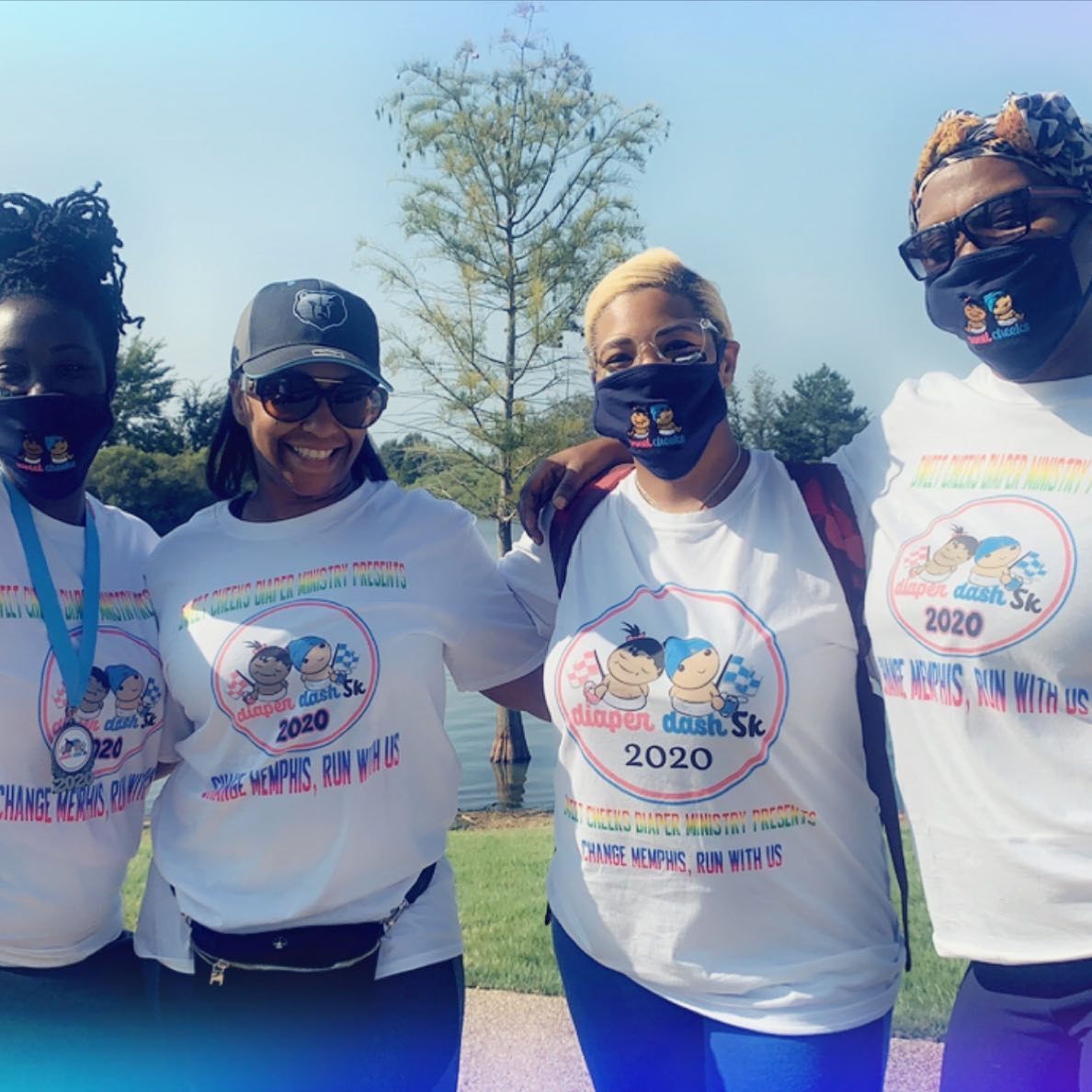 Host A Period Party!
 Sweet Cheeks Diaper Ministry is now a proud member of the Alliance for Period Supplies, sponsored by U by Kotex. With this new initiative, 901 Period, Sweet Cheeks seeks to ensure that all individuals have access to essential period products, enabling them to participate fully in daily life.
  Host A Diaper Drive
By hosting a diaper drive, you help low income families to provide clean, dry diapers for their babies. There are several fun ways to host! Check out our Diaper Drive Toolkit to get started.
  Sponsor an Office Diaper Drive
An office diaper drive is a great way to help numerous families provide better care for their babies. Work with your office manager or HR department to raise awareness. Ask for their support to inform and encourage everyone at the office through posters, e-mails, flyers, etc.